When you've hunted high & low & still can't find that perfect pair, do what these clients did & ask us to craft you a pair. With people's taste being so diverse & different why not stand out from the crowd & go with what you love & let us help you design your own unique wedding shoes.
We use fabric, lace, pearls, glitter, crystals, paints, dyes & other embellishments to achieve your dream wedding shoes. We listen to your ideas & work together to make them a reality.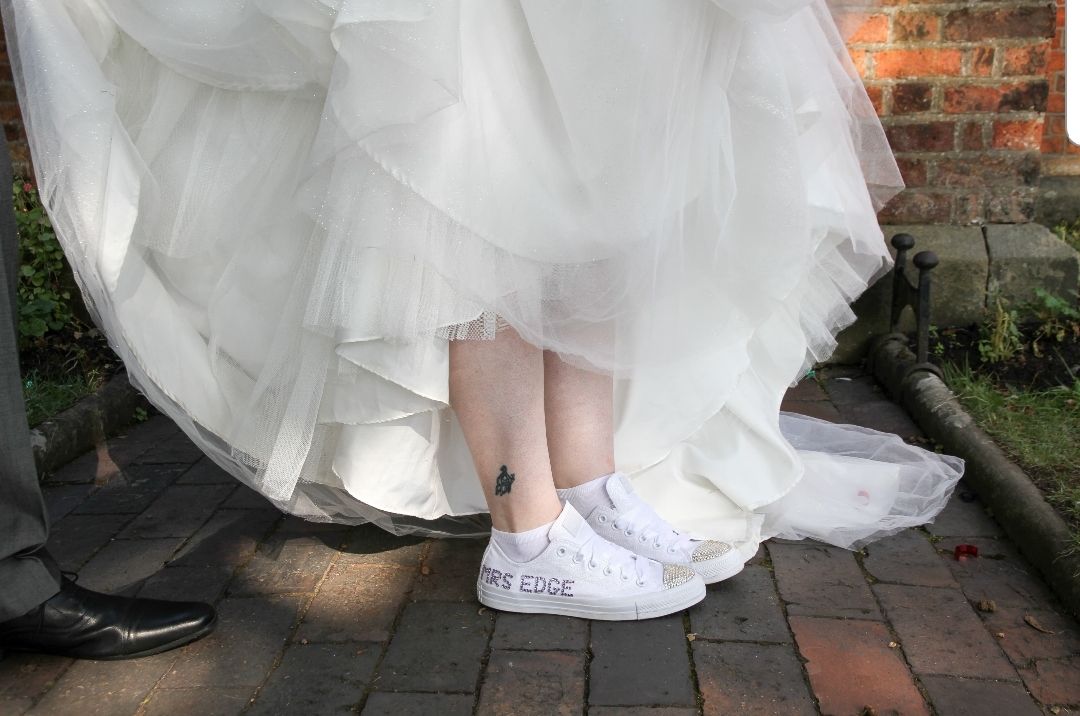 We often get asked what style of shoe is ok to work with, the answer is - pretty much any! In our gallery you will see the majority of shoes have been sent to us and therefore we have come across many styles. Please feel free to contact us to discuss further.