I am able to source 100's of Tartans.
If you are looking for something extra special for your wedding day or special occasion, then a pair of bespoke tartan shoes is a must!
Whether you are a bride, a bridesmaid or a guest; wearing your family tartan adds a special touch.
The majority of the shoes I work on are supplied by the client; knowing the shoe fits before it is customised is one less thing to worry about!
Please contact me to discuss your tartan & confirm availability.
Please see below for some examples of my previous work; more examples, including before and after photos, can be seen in my Gallery.
Having resided in Scotland for 21 years, I have a fantastic relationship with my tartan suppliers & I am able to source the majority of tartans.
However some tartans are "Restricted" & therefore are not allowed for public use. Enquire now to confirm your tartan availability.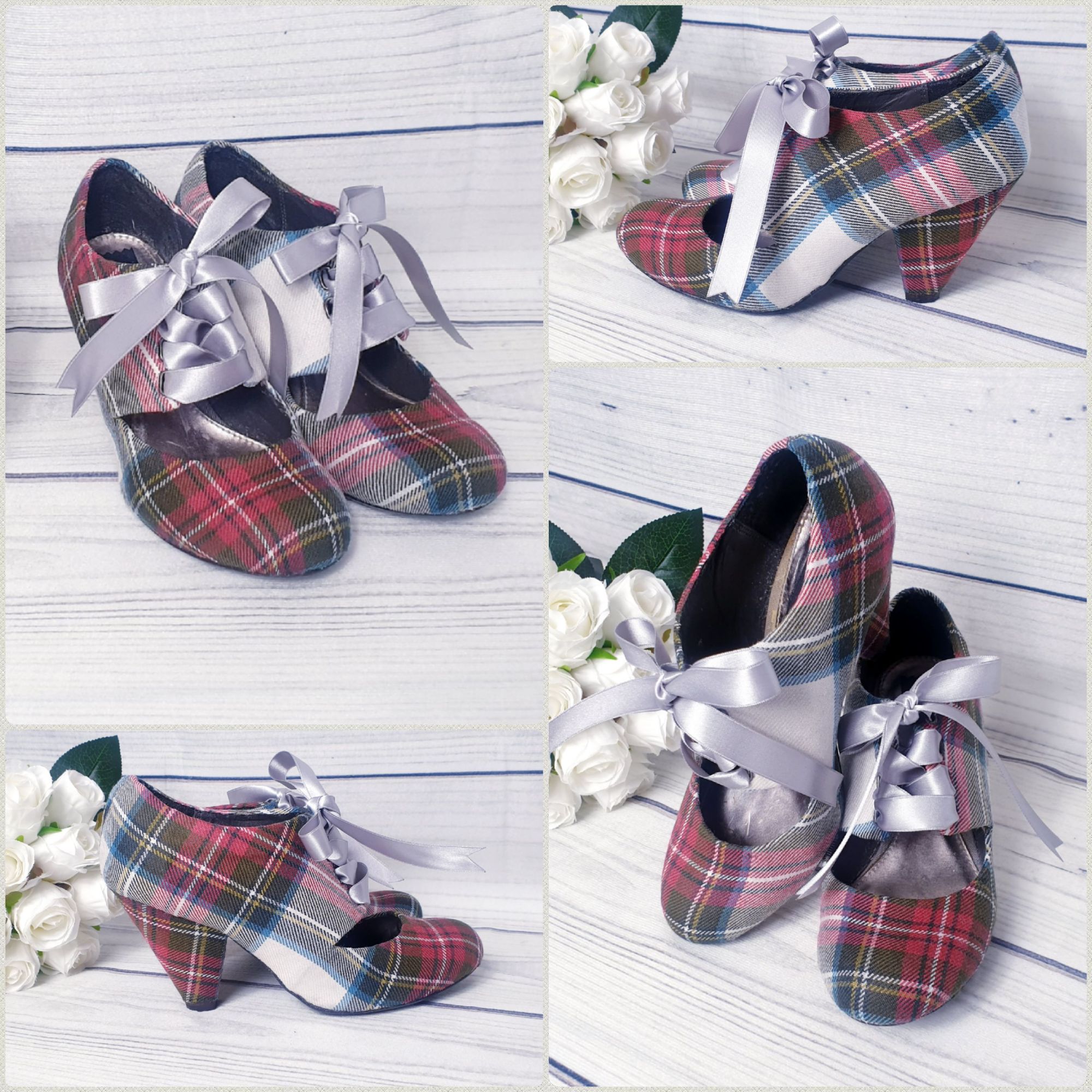 I have, over the years, worked with many styles of shoes; from block heeled shoes and ankle boots to strappy sandals and peeptoes.
I take pride in my abilities to problem solve & find workable solutions to deliver your dream pair of tartan shoes.
I endeavour to place the fabric in such a way, as to show the majority of the pattern in the space available. I pattern match the shoes to each other as well as pattern matching the heels.
My Gallery shows further examples of my previous work.