So the big day is over, the dress has been cleaned & boxed, the photos are in a beautiful album tucked away safely & the shoes you wore are now boxed & sitting in the bottom of the wardrobe. Wouldn't it be wonderful to take out those special shoes & wear them again?
There's not many opportunities for wearing bridal shoes again so why not upcycle them?
Here at Zigzag and Zoom we can upcycle your much loved wedding shoes into a pair of special shoes that you can wear time & time again, anniversaries, christenings & other special occasions.

This particular pair had the straps dyed & the heel & toes wrapped in tartan & to complete the look a matching clutch bag was made. - Modern Douglas Tartan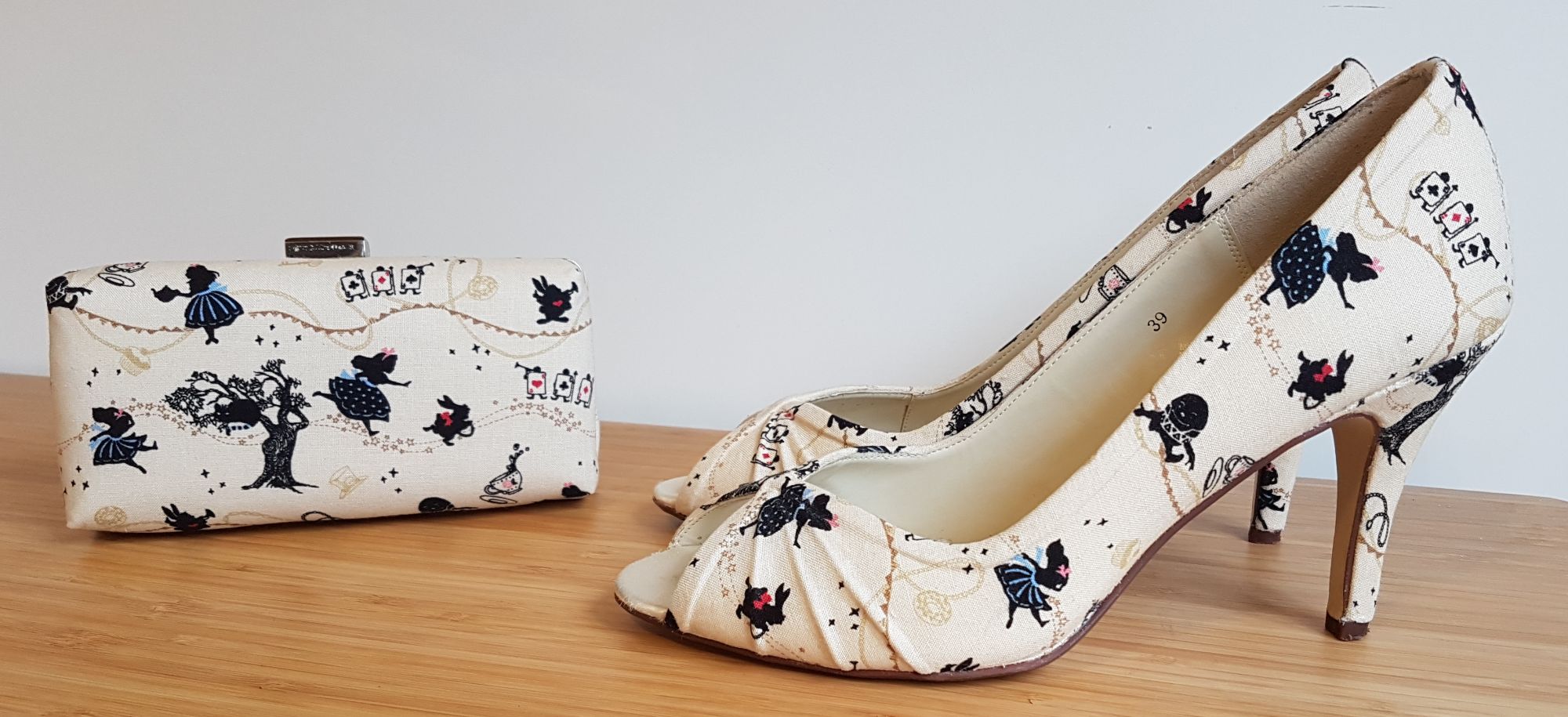 These open toed heels were wrapped in a delightful Japanese Kokka Alice in Wonderland inspired fabric. A small matching clutch bag was also made to compliment the shoes.
There really is no limits to what can be achieved. Be it classic, sparkly, fun or quirky, no matter what style you like we can custom design & upcycle your wedding shoes to suit you & your future occasions.
Contact us today using the button below to get a Free No Obligation Quote.